"An early morning (bird) walk is a blessing for the whole day"
— Henry David Thoreau
Enjoy and discover the bird life and natural history of Colorado with the Boulder Flying Circus Birders. We explore every Saturday year-round. It's a great way to enjoy the seasons and the variety that nature has to offer. Join us on a bird walk or follow us with the Flying Circus Weekly Newsletter. The newsletter has a bird list from the previous walk and great images of birds and other critters, as well as, scenic images. Make it a habit to check your inbox every week and enjoy a nature moment!
Sign Up For the Flying Circus Weekly Newsletter!
When you sign up for the newsletter you will get a bi-weekly email that contains terrific photos and informative articles from our previous weeks' bird walk. Check out the newsletters by using the button below. Also, signing up for the newsletter is the only way to find out where we are meeting on Saturdays. We do not sell or trade lists, we are strictly opt in/opt out.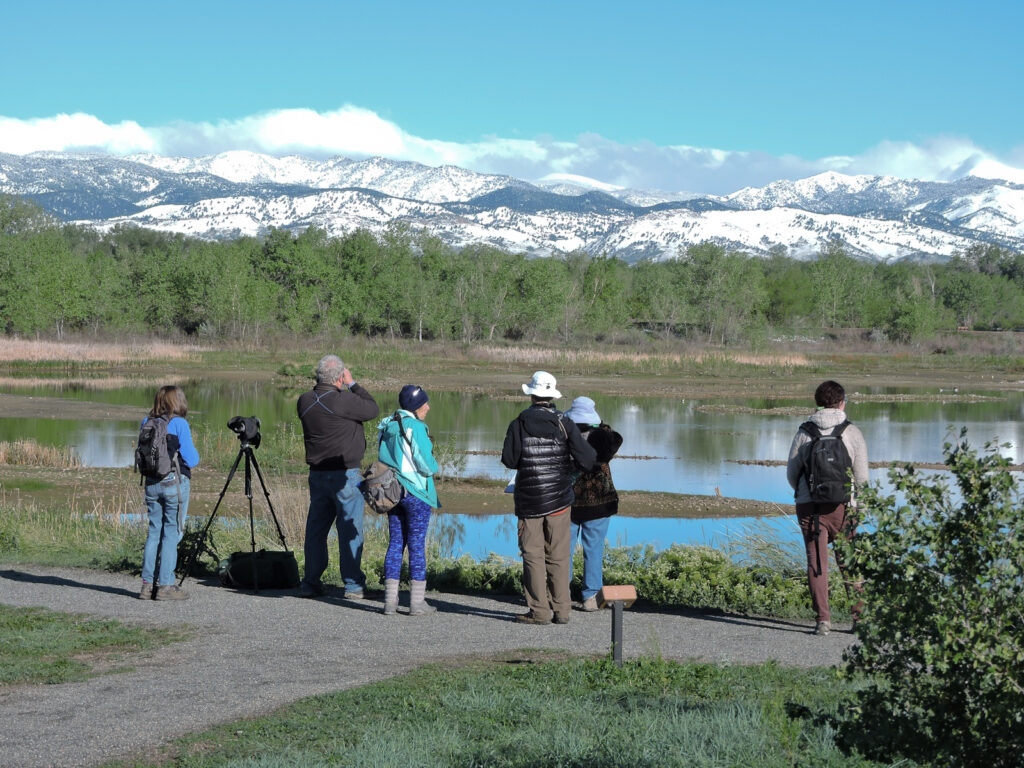 See a copy of the Flying Circus Weekly
New newsletters come out every other week documenting the previous walk with checklists and great bird images.
Help us Keep Flying
Please consider sending a donation to keep the Flying Circus Weekly coming.